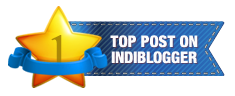 Clear chicken soup is packed with vegetables and proteins. It helps to ease cold, flu and soar throat. You can feed the broth alone for babies. It
is easy to make
, healthy and yummy.
300 g chicken, washed (with bone or boneless)

1 cup frozen carrot and peas

1 celery stick, chopped

3 tbsp cilantro, chopped

4 garlic cloves. finely chopped

4 cup water

A pinch of dried thyme

1/2 tbsp peppercorns

Salt to taste
Instructions:
1. Combine all the ingredients (except thyme) in large saucepan over medium-high heat. Close the lid and bring it to boil.
2. Add thymes and reduce heat to simmer. Cook until the chicken cooked well.
3. Use tongs to transfer the chicken to clean cutting board. Chop the chicken meat, discard the bones and add to the soup.
4. Ladle soup into serving bowls and garnish it with some cilantro. Serve hot.