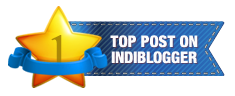 This curry is made up of pumpkin and chicken with Indian spices. It is creamy in texture and the perfect dish for this cold season.
Ingredients
1/2 cup pumpkin puree

1 cup pumpkin, 1 inch cubed

250 g chichen pieces

1 tsp whole garam masala

1 tsp chilli powder

1 tbsp coriander powder

1/2 tsp cumin seed powder

1/2 tsp turmeric powder

1 cup chicken/vegetable broth

1 cup water

1/4 cup thick coconut milk

1 onion, finely chopped

1 tomato, finely chopped

1 inch ginger, finely chopped

4 garlic cloves, finely chopped

1 tbsp olive oil

Salt to taste

coriander for garnishing
Method:
1. Wash all the vegetables, chop them and set aside. Wash Chicken with turmeric and set aside.
2. Heat a tbsp of oil over medium flame.
3. Once oil heated, add in whole garam masala.
4. When it start to splutter, add chopped garlic and ginger. Saute for a minute.
5. Add in onion, saute until it turn to translucent.
6. Add tomato, close the lid, cook until it become soft.
7. Add pumpkin puree and all spice powder, stir for couple of minutes.
8. Add in pumpkin cubes, chicken pieces, broth, water and salt. Close the lid and cook until chicken cooked well.
9. Finally add coconut milk, cook for couple more minutes.
10. Garnish with cilantro and remove the curry from stove.
I am linking this recipe to
Remmy's Kitchen
First yr anniversary and Giveaway event